Staten Island Live: Dr. Armin Tehrany sworn in as Honorary Police Surgeon for the New York Police Department
Dr. Armin Tehrany
, founder of Manhattan Orthopedic Care and board-certified orthopedic surgeon, was sworn in as an Honorary Police Surgeon for the New York Police Department, the oldest and one of the largest police forces in the United States. The Staten Island's favorite local website and the number one destination for people who live and play on Staten Island,
Staten Island Live,
has recently published an interview with Dr. Tehrany. In the interview, Dr. Tehrany discusses the privilege to serve the community in such an honorable way.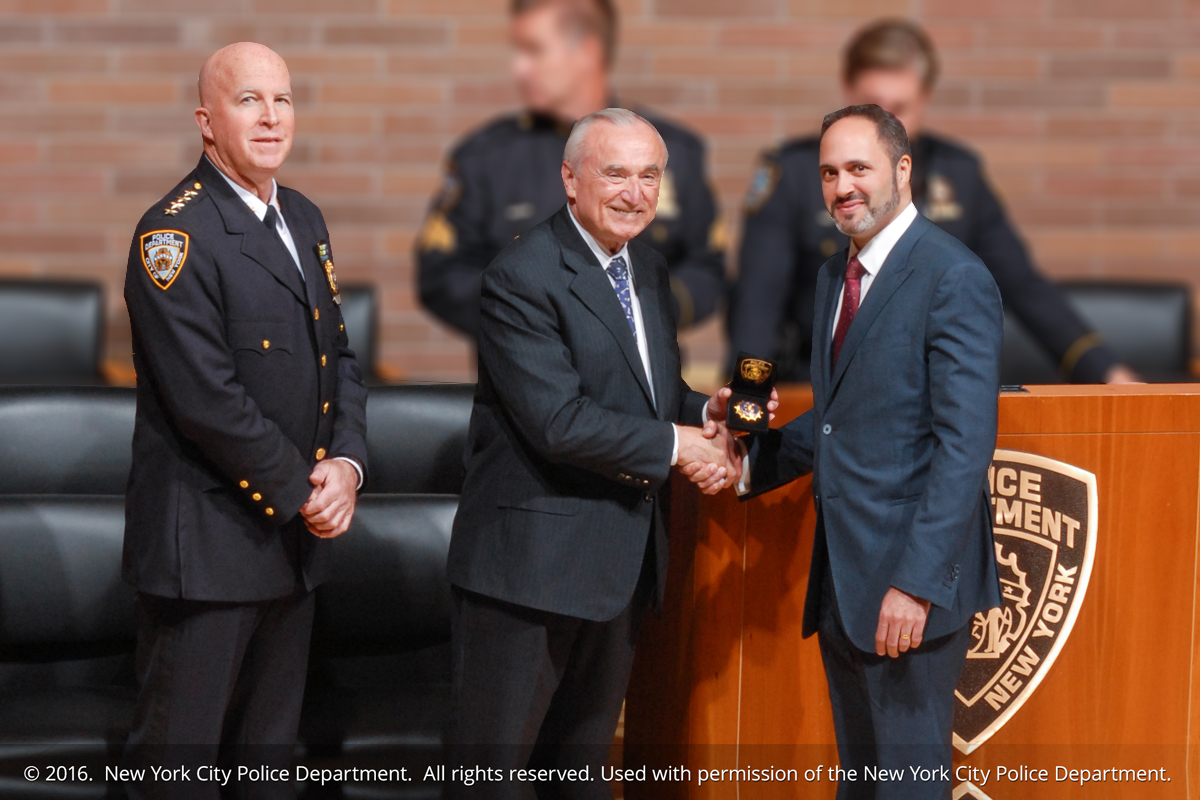 As a Staten Island native, Dr. Armin Tehrany has always had a passion to give back to his local community. Throughout his years as an orthopedic doctor, he developed an especially deep kinship with the NYPD police officers, particularly during his residency training, as well as while working at the HIP Center on Clove Road, where a lot of city police officers came as patients.
"When I was in my residency training at Lenox Hill I remember having to go in the middle of the night to see a patient in the ER. It was then I would get to know the NYPD police officers," said Dr. Tehrany. "We essentially do the same thing. We take care of people. We help them and I felt that kinship during residency training."
The high levels of respect, the deep sense of connection, and the responsibility that he felt toward the courageous men and women who constantly risk their lives to keep New Yorkers safe, inspired him to approach the NYPD about becoming involved.
"A few years ago I got to know an NYPD inspector who was in need of surgery. After performing surgery I told him about my desire to help the NYPD. I felt I could make a difference and would be honored to serve. I applied and I'm proud to say I was honored to serve on the NYPD," says Dr. Tehrany.
In addition to a doctor's initiative and interest to help the department, the process of becoming an NYPD Honorary Police Surgeon involves a nomination by an NYPD service member, as well as a rigorous selection process of all nominated surgeons that is as strict as the selection process of the officers themselves.
An opportunity to give back to the community
As an honorary NYPD surgeon, Dr. Tehrany is giving the NYPD officers, and their families, access to top-notch orthopedic care in his two practices – on Madison Avenue in Manhattan and in Staten Island.
"And while I specialize in shoulders and knees, I provide consultations for other general orthopedics to members of the NYPD and their families upon special request," says Dr. Tehrany. "I love the sense of pride they have within the community and it's a privilege to have them trust me with their orthopedic history. It's also about me coming back to my hometown, and in Manhattan, it's also a special feeling. And I'm really proud."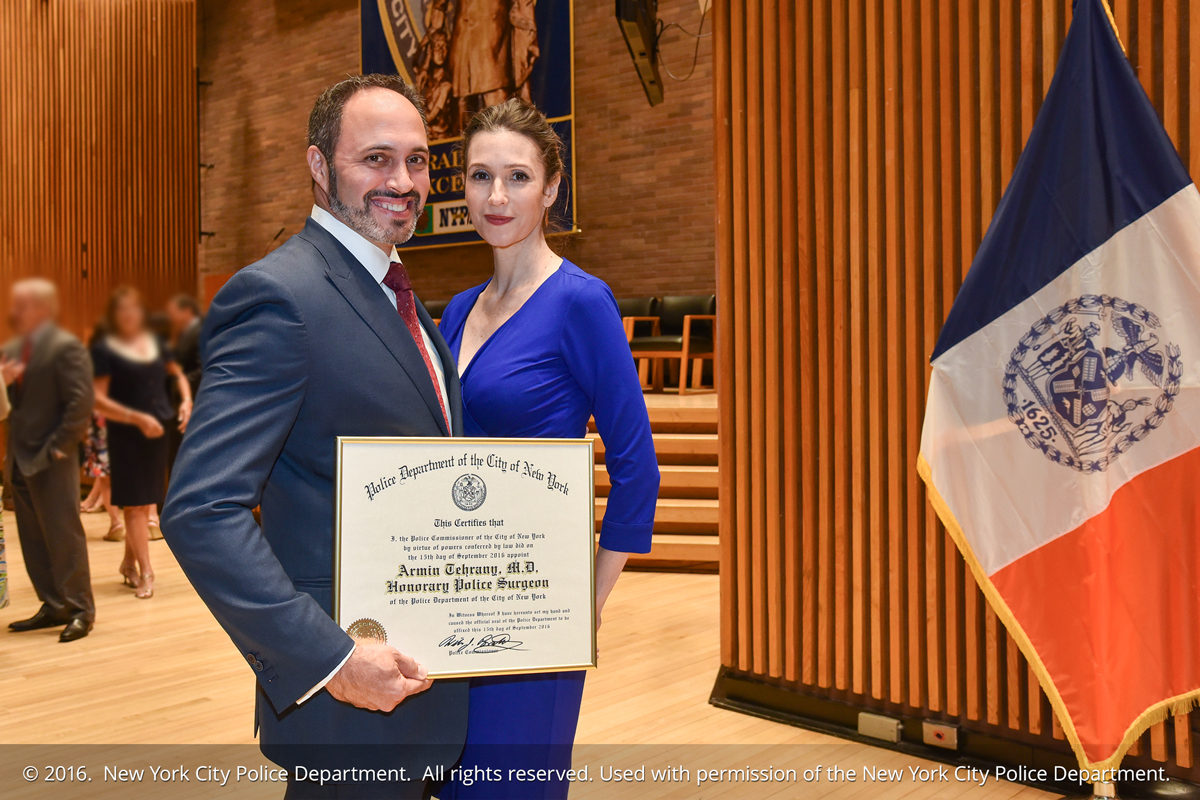 In addition to treating the NYPD service members and their families, as an honorary NYPD surgeon, Dr. Tehrany is part of the Society of Honorary Police Surgeons along with five more specialty physicians who display outstanding expertise in Cardiology, Internal Medicine, Neurology, Neurosurgery, and Vascular Surgery. If an NYPD officer sustains an injury, the NYPD chooses the most appropriate of these honorary surgeons for the particular case. The entire interview is available at
SILive.com
.