New Research Reveals Insights into Marathon Runners' Injuries and Overall Health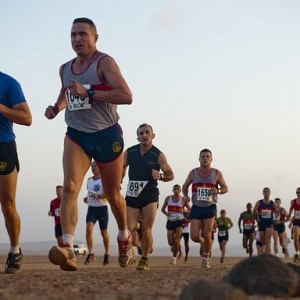 The Latest research, noted by
the New York Times
, shows that there are negative health effects and potential dangers of over-exercising your heart.  Davis, a researcher at Stanford University and the University of California, conducted a research study among 1,200 marathon runners to determine the health effects of over-exertion. A majority of the participants in the study were age 40 or older. The results show that marathon runners had very low incidences of high blood pressure and irregular heartbeats. Less than 1 percent of marathon runners had histories of heart disease or stroke. Additionally, only 1.6% of runners had been diagnosed with cancer  Unsurprisingly, these percentages are lower compared to the average age-matched American adults. However, more than half of the examined runners said that they had experienced common running injuries in the past year that had been severe enough to keep them from training for at least a few days.  Similar percentages of running injuries are reported for recreational runners.
"Running long distances has many benefits that overall outweigh the potential risks as this article points out. What the article fails to mention is the significant number of meniscus, articulate cartilage, and ACL tears that can also occur. These injuries may often require arthroscopic knee surgery, depending on the severity of damage," Manhattan Orthopedic Care specialist Dr. Tehrany said.
Even so, as with every sport and physical activity, we should always listen to our body and do as it tells us. So, we at Manhattan Orthopedic Care always salute the decision to get physically active, but be careful at everything you choose to do and your body and health will be thankful.