Carmelo Anthony Injured: Fighting Through Shoulder Pain for the Playoffs.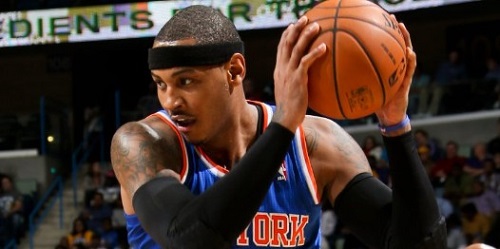 (Image courtesy of NBA.com)
Carmelo' s injury gave him discomfort near the end of the game. "There was no strength in it – on the passes, causing turnovers, things like that," explained the NBA star. But, despite the frustration he is optimistic that he will be "all right." Manhattan Orthopedic Care's
shoulder specialist Dr. Armin Tehrany
agrees that Carmelo can recover fast if he takes care of his shoulder injury.
"It sounds like Melo's opposite shoulder is unstable as well. A Sully shoulder brace in this shoulder similar to the one he wore on his other shoulder would be helpful. He is lucky that avoiding shoulder surgery last year was successful so far. I hope that he improves quickly", Dr. Armin Tehrany said.