The Staten Island Community Needs Our Help To Recover After Hurricane Sandy
Hurricane Sandy
destroyed homes, leaving many stranded and baffled on how to start rebuilding their homes. Staten Island, once attractive for many homeowners who seek quiet life, is now flooded, with water and wind destroying nearly half of the homes. Some houses were left without a roof, being found hundred of yards away.  Other homes were ripped apart from their foundations, leaving just walls and a memory of what once was in its place.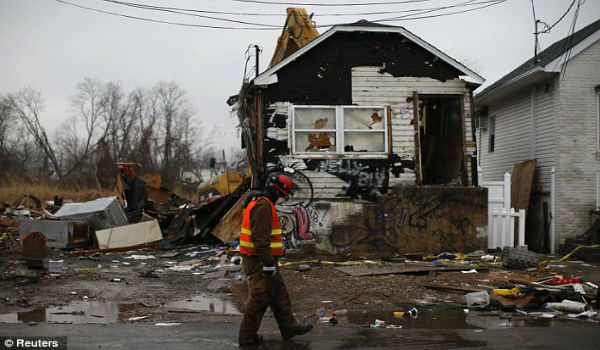 (Image courtesy of Reuters)
"You can still go in it and walk through the rooms," Pedro Correa, a Staten Island resident, said for The New York Times. "For a second you get the sense of being home, but very quickly you get the feeling that there's something wrong."
Amid the destruction, many residents are fighting to get back on their feet. They are not fighting alone, but with the help of their neighbors, friends and everyone eager to help. Staten Island needs to get back on its feet, but the community needs our help too. Please donate and support the relief!
"This is the greatest tragedy my hometown of Staten Island has felt since 9/11. As I care for them and their families, I salute them for their tremendous resolve. If they lost power for 2 weeks, they speak as if they were unaffected…. because compared to their neighbors who lost their homes, or their lives, they feel lucky. Please visit StatenIslandHope.org for more information and to support after the Hurricane Sandy. Thank you.", Dr. Armin Tehrany said.