The Superbowl Brings Much Needed Attention on Dangers of Concussions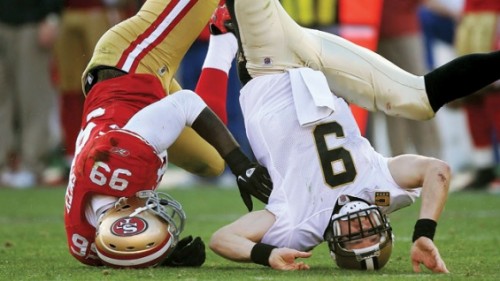 (Image courtesy of hollywoodreporter.com)
""I think that those of us who love the sport are going to have to wrestle with the fact that it will probably change gradually to try to reduce some of the violence. In some cases, that may make it a little bit less exciting, but it will be a whole lot better for the players, and those of us who are fans maybe won't have to examine our consciences quite as much.", said the President in an interview with The New Republic.
The Superbowl, between Baltimore Ravens and San Francisco 49ers, is scheduled for Sunday, and it may be the perfect time for the players, coaches, medical staff and everybody concerned, to put pressure on the NFL to change the rules of the game. The new rules shouldn't change the game, but provide precursory medical care and impose sanctions on players to deliver legal hits.
"I am glad that the media and President Obama are taking time to focus on the importance of concussions. When I published my work on football head injuries at Hospital for Special Surgery in the early 1990's, we asked the NFL to consider brain MRIs on rookies. Perhaps now they will consider our request.", said Manhattan Orhopedic Care physician, Dr. Armin Tehrany.