Dr. Tehrany received the first dosage of the Pfizer-BioNTech vaccine
The COVID-19 vaccines rollout is the light in the tunnel that everyone has been patiently waiting to see. While there are several different vaccines currently being tested and approved, the FDA gave the Pfizer vaccine the green light for US citizens.
From the beginning of the pandemic, Dr. Tehrany has carefully followed the development of a cure or vaccine against COVID-19. As a medical professional, he firmly believes that the vaccine can immensely help in the fight against the coronavirus.
A couple of days ago, Dr. Tehrany received his first dosage of the Pfizer-BioNTech vaccine at the Lenox Hill Hospital. He is feeling great, and he is thrilled that people can start building the COVID-19 immune system in a more comfortable way.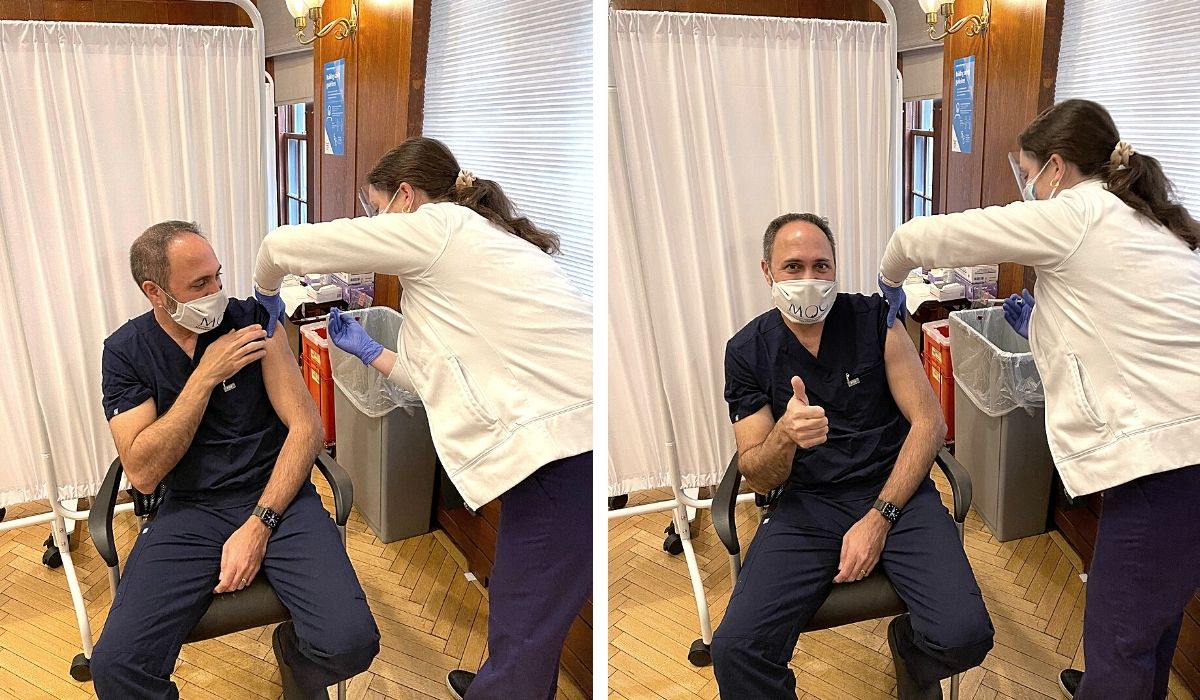 Even though the vaccination process began in many countries globally, people are still concerned about the quality or the risk of the vaccine. To motivate people to get the vaccine and alleviate the worry, Dr. Tehrany recorded a video message sharing his trust in the vaccine. Moreover, he expressed hopefulness that people will eagerly decide to get the vaccine and help the community successfully fight the COVID-19.
"It's a replicated mRNA vaccine and it's perfectly safe. I want to encourage all of you to go out and get it as soon as you can. I wanted to assuage any fears, with Pfizer or Moderna, that there isn't any risk."