Lindsey Vonn Knee Surgery: The Olympics on Pause
Manhattan Orthopedic Care's knee specialist, Dr. Armin Tehrany,
female athletes have higher risks of
ACL tears
due to anatomical differences.  Lindsey Vonn had another disadvantage due to two injuries to the same knee in less than a year, the first ACL tear was in Austria last February.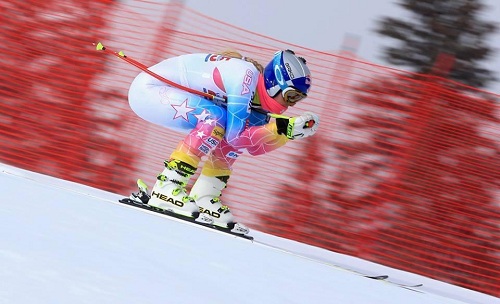 (Image courtesy of Lindsey Vonn/Facebook)
It was a
devastating announcement
by the most successful skier in American history. Lindsey Vonn's knee injury is forcing her to withdraw from the Sochi Olympics. The 29-year-old gold medalist had accelerated rehabilitation to get prepared for Sochi, but unfortunately, she re-injured her knee, straining it with a partial
ACL tear
, in a crash during training. Although many fans were optimistic, wishing she would recover in time for the big event, Vonn, who has won four World Cup titles, said that she just couldn't get strong enough to overcome the injury.
"It is sad to see such a positive female role model in the sports world hampered by a repeat ACL injury. Unfortunately, the success of an ACL reconstruction is not 100%, even in the best hands and with a professional athlete. Female athletes are at a higher risk for ACL tears than male athletes due to anatomical and hormonal differences."
Lindsey Vonn's knee surgery will occur in time for her to get ready for the World Championship in Vail next February. This will be followed by another hard rehabilitation program before she could ski competitively.
"On a positive note, this means there will be an additional spot so that one of my teammates can go for gold. Thank you all so much for all of the love and support. I will be cheering for all of the Olympians and especially team USA!", Vonn said.