Manhattan Orthopedic Care Launches an Interactive Tennis Injury Watch Infographic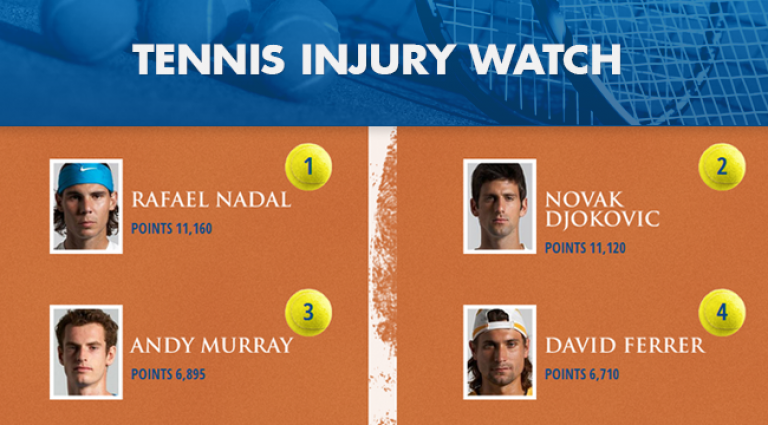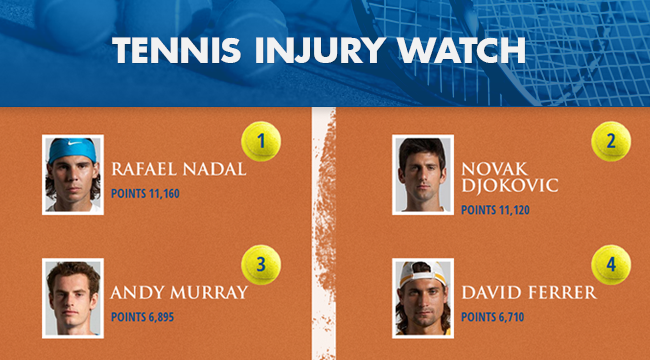 After the immense success of the NBA Injury Watch Infographic, Dr. Armin Tehrany, a top New York orthopedic surgeon specializing in shoulder and knee surgery, is happy to present yet another sports infographic – the interactive Tennis Injury Watch. This infographic will neatly contain visualized information about the most current injuries troubling the world's top 20 tennis players, according to the ATP list.
"Tennis is my favorite sport, both personally and professionally. I play tennis every week, and have an intricate knowledge of the most common tennis injuries. Our decision to launch this interactive infographic was a natural one, as it usually happens when you combine great passion and knowledge." says Dr. Armin Tehrany, Assistant Clinical Professor of Orthopedic Surgery at Mount Sinai School of Medicine in Manhattan.
The Tennis Injury Watch Infographic shares information about the most recent injuries of the world's best tennis players, on a weekly basis. The details about the injuries are taken from relevant tennis websites and are summarized in a simple visualization available to all tennis fans at 
https://www.mocnyc.com/tennis-injury-watch/
. But the infographic itself is only a part of the story. Every week on the website's blog, the experts at Manhattan Orthopedic Care will provide a detailed and comprehensive analysis of the tennis stars' injuries, the complexity of the affliction and the recovery time and process.
"As big tennis fans, we understand the anxiety the fans experience when their favorite player is injured. Hopefully, our orthopedic experience will help ease their worries and help fans understand the type and the complexity of a certain injury, and the expected recovery time for their tennis idols to return to the field." concludes Dr. Tehrany.
You can check out the Tennis Injury Watch Infographic 
here
. For more information, visit 
http://www.MOCNYC.com
.