MOC's NBA Injury Watch: The Bulls Worry 'Day-by-Day' About Deng and Hinrich Injuries
MOCNYC's NBA Injury Watch, based on data from NBA.com, reports that Chicago Bulls will take on Miami Heat in Game 2 without Luol Deng and Kirk Hinrich, who suffer from spinal and calf injuries respectively.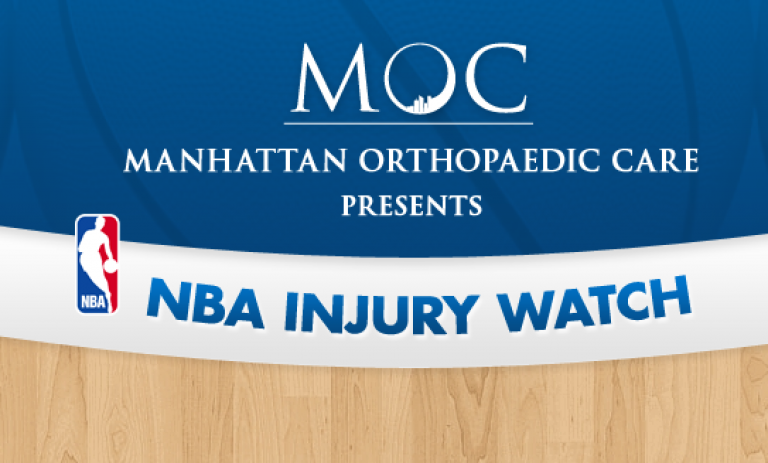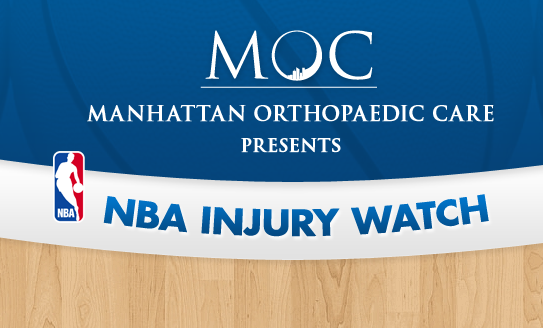 Game One of the second-round playoff series brought victory for the Chicago Bulls against the Miami Heat. But, the team is not able to fully enjoy the triumph since they are still worried about Luol Deng's spinal injury. They need the All-Star forward player to help them keep Miami and LeBron James at bay before they go back to Chicago.  Bulls' Coach Tom Thibodeau said Deng might fly to Miami, but he also noted that they are taking his healing progress "day-by-day", expecting him to join the team the minute he feels fit and ready. Deng suffered a very complex spinal injury which caused intense migraine headaches and disorientation. The test for viral meningitis came back negative, but the symptoms he still experiences are quite concerning. According to the highly esteemed orthopedic surgeon Dr. Armin Tehrany, Deng will need time to recover from his injury.
"Luol's spinal injury definitely is something that will not resolve immediately. If the cause is determined and an injection would provide temporary relief, it would be worthwhile. Kurt's calf injury might take another week or two to be 100% and playing might worsen it. If the Bulls ever needed Derrick Rose, the time is now. Hopefully, Derrick can overcome his fear in order to help his sick teammates". Dr. Armin Tehrany said.
Deng might not be able to play, but he sends his support to the team from the hospital,
tweeting
a picture of him in the hospital bed after the Game 1 win, saying "So proud of my team man, this bed might be good luck after all". An additional headache for the Bulls is caused by the calf injury of Kirk Hinrich. The essential point guard  missed the first game against Miami, but the chance remains that he will be back for Game 2. Same as Deng, Hinrich's return is listed as "day-by-day". 
And of course, Dereck Rose is off the court for an indefinite period because of the torn ACL knee injury he suffered.
The MOC's NBA Injury watch features these NBA stars, along with their recovery time. The Infographic created by
Manhattan Orthopaedic Care
also presents the rest of injured players from all NBA teams. ### About Armin Tehrany, M.D. Armin Tehrany, M.D., is a board-certified physician at Manhattan Orthopaedic Care. Although he specializes in minimally invasive treatment of the shoulder and knee, he treats all types of orthopedic conditions, including those of the upper extremity, lower extremity, and spine. Dr. Tehrany serves as assistant clinical professor of orthopedic surgery at the Mount Sinai School of Medicine in Manhattan  He is on the Board of Directors for the New York State Society of Orthopedic Surgeons, as well as the Physicians Advisory Board for the New York County Medical Society. His current interests involve the development of minimally invasive techniques in the management of shoulder and knee disorders.