Rangers can relax, Ryan Callahan Shoulder Injury is Not as Bad As it Looked
The New York Rangers can be relieved. Their star forward Ryan Callahan will only be out for two weeks after magnetic resonance scan showed that his shoulder subluxation, his recent shoulder injury, isn't as bad as some feared it would be. Callahan injured his shoulder when his arm was twisted in a brawl with Philadelphia Flyers' Max Talbot. In the game which Rangers won 2:1, Callahan registered his 200th career NHL point with the game-winning goal.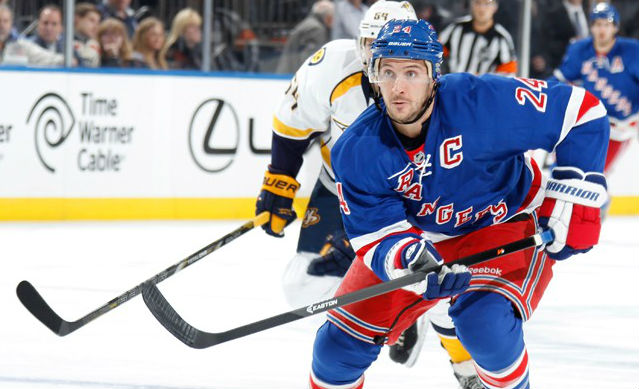 (Image courtesy of thehockeynews.com)
"Ryan's injury is common for people that are very flexible. His flexibility makes him a better athlete, but the risk is that his shoulder slips out. Hopefully it will not happen again, in which case he would probably opt for surgery.", said Manhattan Orhopedic Care physician, Dr. Armin Tehrany.
Callahan later discussed his shoulder injury and said it could have been a lot worse than it was. He said that in the next few days he will focus on allowing the inflammation to settle down, and then to start the recovery.
"After the MRI, we got news there was no structural damage, so it's just a matter of a little bit of rehab, get some treatment and get back at it.", he said in a video posted on Rangers' website.