Redskins' Robert Griffin III completes training snaps after reconstructive knee surgery.
knee surgery
. He ran 16 plays with the first-string offense against a scout team. The Redskins were preparing for a preseason game against Pittsburgh Steelers.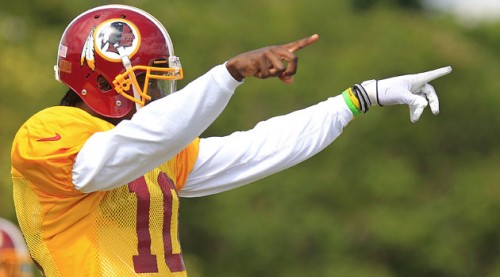 (Image courtesy of Cbssport.com)
A NFL superstar, Griffin was limited to 7-on-7 drills in the camp, before he was involved in 11-on-11. Griffin said he is "real close to 100 percent" and that he will continue his hard work and get prepared. But Manhattan Orthopedic Care's knee specialist
Dr. Armin Tehrany
, is concerned that Griffin is rushing his return, instead he may need a little more recovery and preparation before he jump in a high-contact game.
"Robert Griffin's rapid recovery is impressive so far. What remains to be seen is whether or not it is wise. While the orthopedic surgeon that performed the knee surgery deserves significant credit, Robert's post-operative rehab work ethic and genetically gifted healing ability will be the true issues to discuss if he returns to the same level of play. I wish him well."  says Dr. Armin Tehrany