Maria Sharapova will Miss US Open due to Shoulder Injury
Fan and tournament favorite, Maria Sharapova, announced that she is withdrawing from the US Open.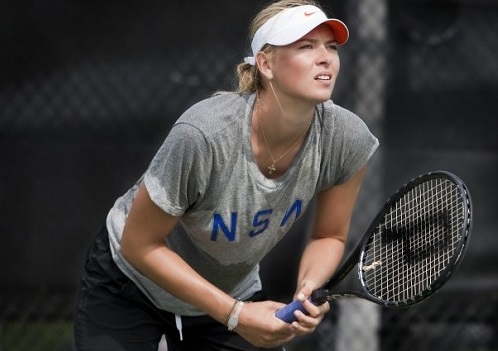 (Image courtesy of Facebook.com)
The 26-year old tennis player has right shoulder bursitis that needs to be repaired. She said on her Facebook page that she is sad about the missed opportunity, but healing the shoulder injury is the biggest priority right now.
"Withdrawing from the U.S. Open has been a really tough decision to make.", Sharapova said. "I have done many tests, received several opinions and it all comes down to taking the proper amount of time to heal my shoulder injury properly."
Sharapova has been struggling with shoulder injuries ever since the surgery to repair two tears in her rotator cuff five years ago. Nevertheless, she managed to win numerous past tournaments, and at this year's French Open she almost clinched a win in finals which she lost to Serena Williams.
"It is a shame to see that Maria needs to withdraw from a major slam with a similar issue she had years ago after shoulder surgery.  Having rotator cuff surgery at such a young age makes continued overhead sports at a professional level, especially tennis which involves overhead serves and slams, particularly difficult. I hope that this rest period is all that she needs and wish her well.", Manhattan Orthopedic Care's shoulder specialist Dr. Armin Tehrany comments.