Barkley Withdraws From The American Century Golf Championship Due to a Shoulder Injury
shoulder
.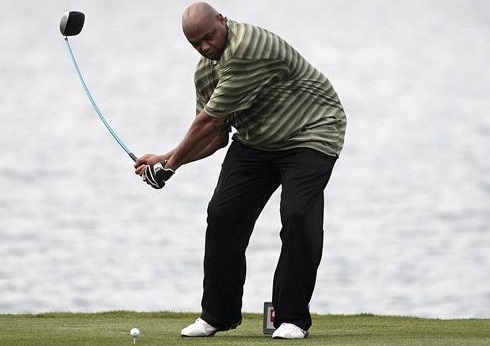 (Image courtesy of USAToday.com)
Barkley, the dearest to many fans of the American Century Championship, continued to be part of the event, but only as a guest, walking around, mingling with other guests and players, and signing autographs. He told the media on Thursday that he was lifting weights, when he felt that something snapped in his shoulder.
"That sounds like a tear of his rotator cuff. Once I read that Charles Barkley felt a snap I knew that it might be the rotator cuff, especially in a former professional athlete over the age of 50" says Dr. Armin Tehrany, Clinical Assistant Professor in the Department of Orthopedic Surgery at Mount Sinai School of Medicine in Manhattan, New York.
Charles Barkley, now an NBA analyst, has been part of the tournament since 1993 and this year was the first time he is not playing since 1998. For all fans of the tournament he was most remembered for his kind donation of $200,000 to local relief organizations after a devastating fire destroyed the Lake Tahoe area in 2007.  He also took 80 first responders to dinner during tournament week that year.