Denver's Wilson Chandler Returns To His Best After A Shoulder Injury
Denver's Wilson Chandler said his shoulder is getting better and better. He showed that he is back to his best in the game against the Brooklyn Nets, in which the forward scored 16 points on 4 of 8 shootings, with four rebounds, two assists, and two steals. Denver won that game 109 to 87.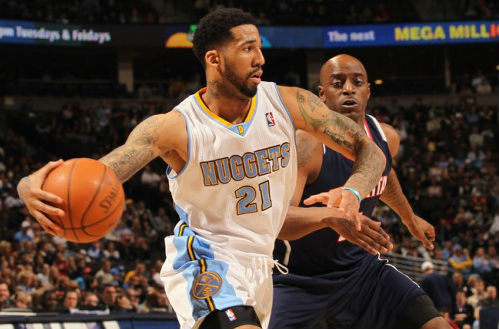 (Image courtesy of Bleacherreport.com)
Chandler had to sit out the last 4 games after a shoulder injury. Denver managed to win two of those games, but they surely missed the forward contribution against the Hornets and the Spurs, the two games they lost.
"Hard to believe that he could separate his shoulder from a screen unless he fell. He was probably loose-jointed. A special scan known as a MR arthrogram could have helped determine the injury. Our research shows that an X-ray alone for a separated shoulder in young athletes misses pathology within the joint.", Manhatthan Orthopedic Care's physician Dr. Armin Tehrany said.