Manhattan Orthopedic Care
we strongly agree.  Our mission is to help everyone with
knee pain
enjoy peaceful and relaxed walks.  
Dr. Armin Tehrany
implements state-of-the-art
knee surgery
techniques that allow a smooth and fast recovery.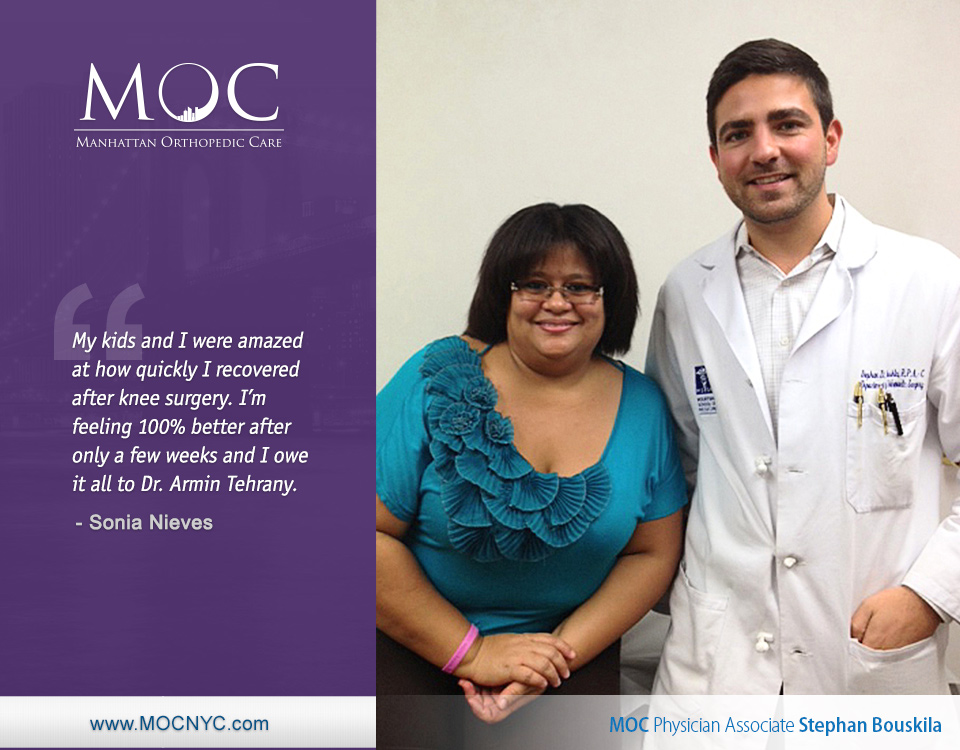 The kind words in Sonia Nieves' testimonial acknowledge that Dr. Tehrany and his team of experts are successfully fulfilling their mission. When Sonia visited Manhattan Orthopedic Care, she was suffering from pain in her left knee and the solution was a knee surgery. Within a few weeks, she regained her strength, got back on her feet and like the pain was never part of her life.
"Dr. Armin Tehrany and his amazing staff did a great job! My kids and I were amazed at how quickly recovered after knee surgery. I'm feeling 100% better after only a few weeks and I owe it all to Dr. Armin Tehrany. Thank you, Sonia Nieves"
We thank you, Sonia, for your wonderful words! 🙂
This patient was treated at the Manhattan Office.