torn meniscus
is an extremely common knee injury that is caused by a twist or a quick turn, or by lifting something heavy or playing a heavy sport that places pressure on the knee. The torn meniscus also occurs in older people as a result of the aging process. The treatment for
torn meniscus
depends on the severity of the tear. While minor and moderate tears can be successfully treated with rest, ice, elastic bandage for the knee, and physical therapy, severe tears usually require a surgery in order to repair or remove the damaged meniscus.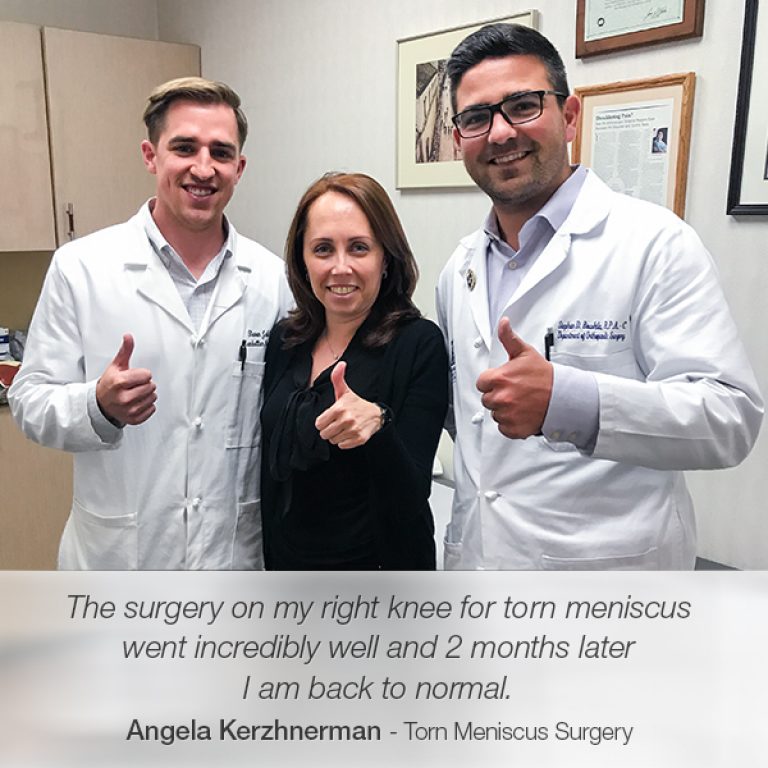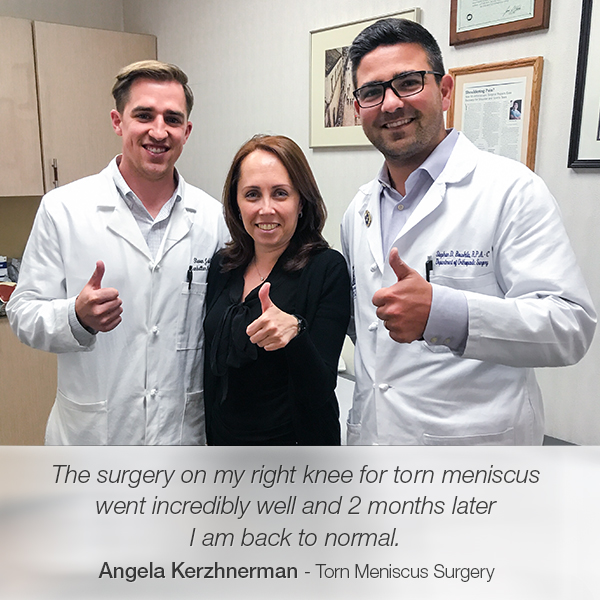 Dr. Armin Tehrany
, one of the best orthopedic doctors and surgeons in New York, has a remarkable record of successful surgeries for a torn meniscus. Angela Kerzhnerman is a patient that came with typical torn meniscus symptoms: knee pain, knee lock, and swelling. Shortly after the initial examination, Dr. Tehrany diagnosed Angela with a torn meniscus that, unfortunately, required a surgery. During the surgical and recovery period, the team at
Manhattan Orthopedic Care
created a comfortable atmosphere for Angela enabling to rest and recover with ease and tranquility. Feeling energized and excited to be back to her normal everyday activities only two months after the surgery, Angela shared her experience with Dr. Tehrany and his team on Google with a review that truly motivated us to continue providing the utmost orthopedic care.
"Very experienced, knowledgeable, and friendly doctor and his team. I felt very confident with Dr. Tehrany and his associate Stephan Bouskila. The surgery on my right knee for torn meniscus went incredibly well and 2 months later I am back to normal. I am very grateful that I have found this doctor because he is the best! I would highly recommend him!"
This patient was treated at the Manhattan Office.