Dr. Armin Tehrany
because of a severe pain in his shoulder that had been troubling him and impacting his work. As a first responder who unconditionally serves the city, Frederick was in search of the best orthopedic treatment and care that would bring him back to work in no time.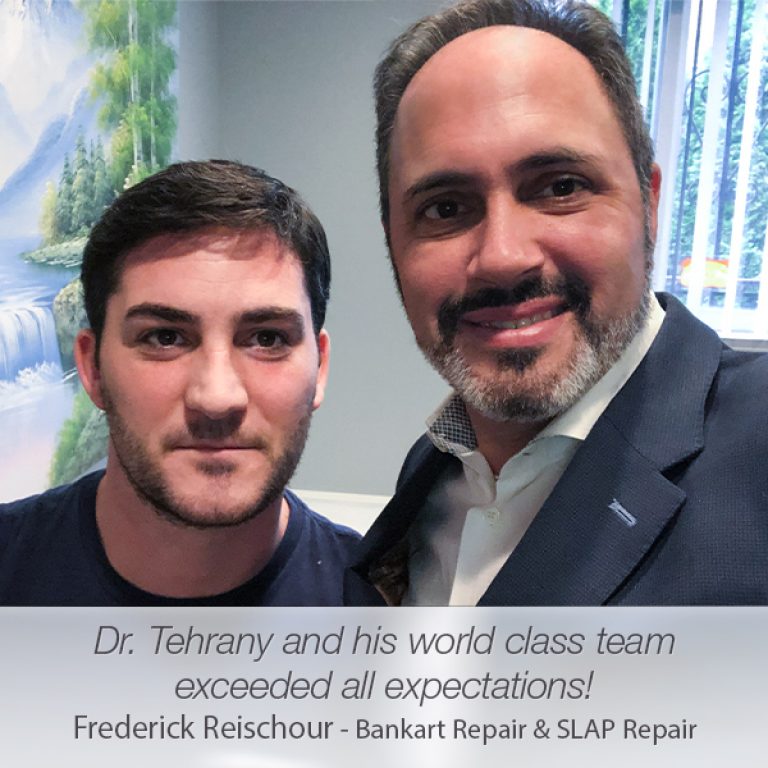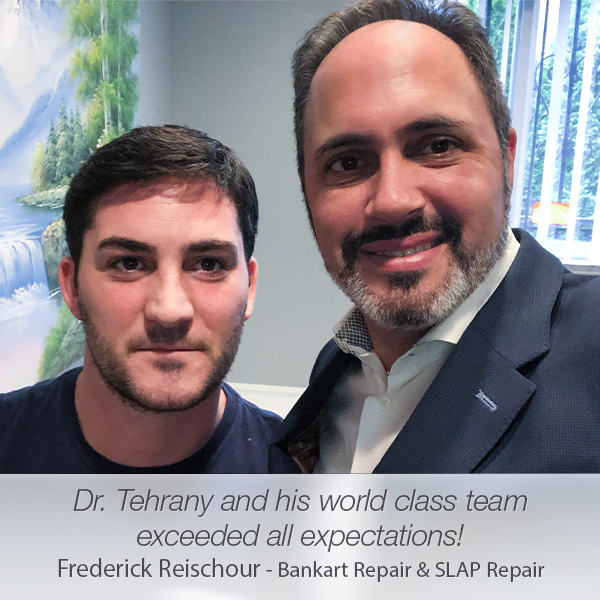 During his appointment with
Dr. Tehrany
,
one of the best shoulder surgeons in New York
, he was impressed with Dr. Tehrany's dedication, professionalism, skills, and knowledge. Since he felt extremely comfortable with Dr. Tehrany's commitment, he chose to proceed with his treatment at
Manhattan Orthopedic Care
. Before scheduling the surgery, Dr. Tehrany did a thorough examination and analysis of Frederick's shoulder. The preoperative diagnosis included
shoulder instability
,
pan-labral tears
,
subacromial bursitis
, and
impingement
. With support from his excellent team of orthopedic physician associates, Dr. Tehrany performed the
shoulder surgery
, and according to Frederick, they did a fantastic job. The surgical procedure covered four different shoulder surgeries. Dr. Tehrany performed
anterior bankart repair
with three anchors,
SLAP repair
with one anchor,
posterior bankart repair
with two anchors, and
subacromial decompressio
n. After the surgery, Frederick went through an extensive recovery period. Dr. Tehrany and his team worked closely with Frederick and his physical therapy doctor to ensure a complete and smooth recovery for Frederick. Thankful for everything that Dr. Tehrany and team did for his shoulder, Frederick wrote a lovely review on Google:
Dr. Tehrany and his world-class team exceeded all expectations! Dr. Tehrany is a true master of his craft. I would highly recommend Dr. Tehrany and Manhattan Orthopedic Care.
Thank you, Frederick, it was an honor to help you!
This patient was treated at the Staten Island Office.