knee surgery
to repair issues causing chronic pain  caused by a trauma to the knee. While different knee injuries and conditions require different types of knee surgery, still the
knee arthroscopy
is commonly performed both as a treatment and as a way to detect the source of pain in severe knee injuries. In March 2016, Tereza Ondris visited Manhattan Orthopedic Care due to an uncomfortable pain in her knee. After her initial visit,
Dr. Armin Tehrany
, our leading o
rthopedic surgeon
and a renowned
knee specialist in NYC
, suggested a minimally invasive knee surgery for her condition. He performed a knee arthroscopy.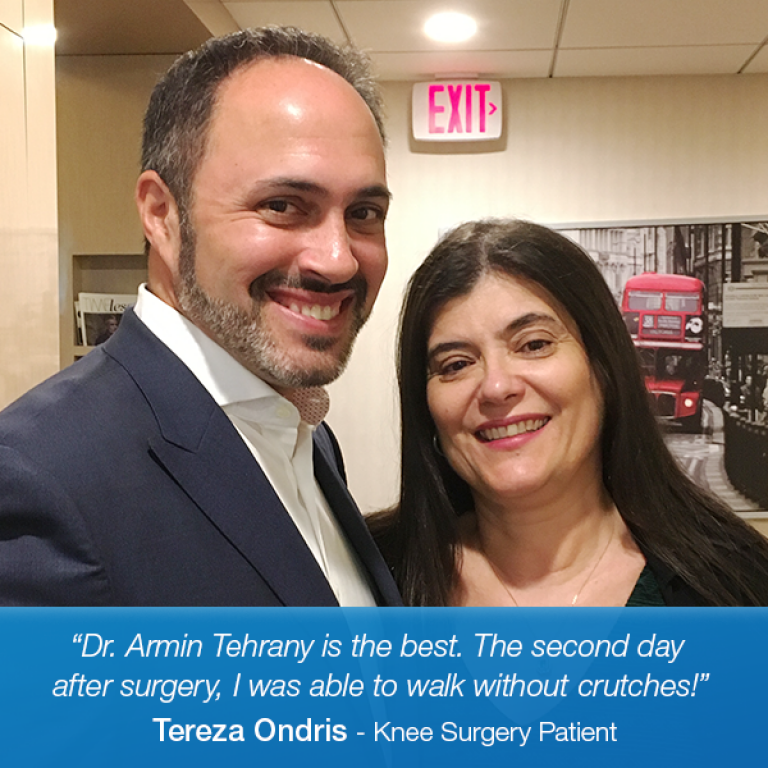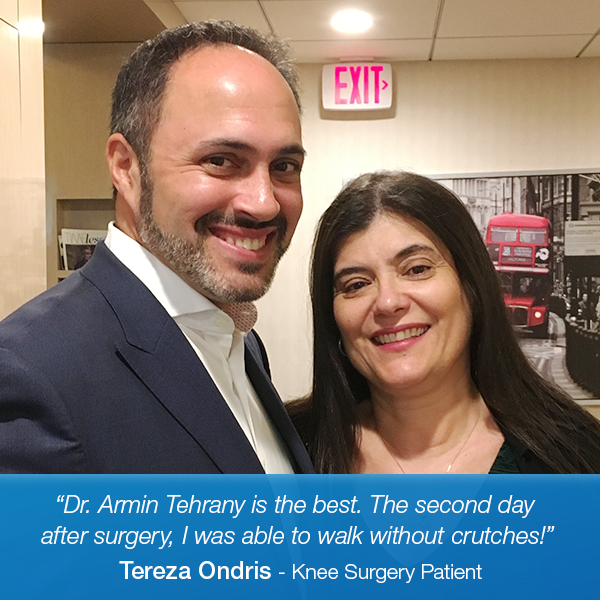 Even though the entire surgical process was simple and routinely performed by Dr. Tehrany, he and the team provided a superb care for Tereza, due to which Tereza felt comfortable and safe during her surgery and recovery. As a result of the impeccable treatment she experienced at Manhattan Orthopedic Care, Tereza wrote a lovely review on Google sharing her sincere gratitude for Dr.Tehrany's professionalism and devotion to patients' comfort and good health.
"Dr. Armin Tehrany is one of the best doctors that I have ever met. He operated my knee in March of 2016 and the surgery was a success. The second day after my surgery, I was able to walk without crutches, and I had an exceptional support from him and his team after my surgery. His entire team is extremely competent, helpful and super nice, everyone makes you feel extremely comfortable. They not only explain your situation thoroughly, they also assist you with any insurance information that you need. I highly recommend Dr. Armin Tehrany. Tereza O."
This patient was treated at the Manhattan Office.