NBA Injury Watch: Steve Nash Retirement Is Possible After Back Injury
Manhattan Orthopedic Care
shares first impressions from the new basketball season and provides details about the NBA injuries that occurred during the games with the
NBA Injury watch infographic
.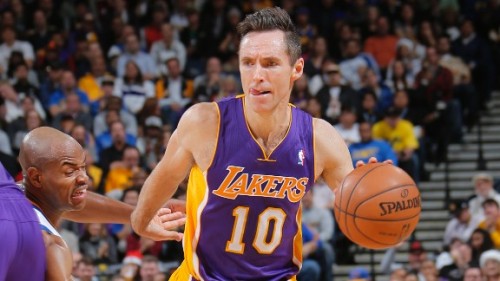 (Image courtesy of NBA.com)
After the great success during last NBA season,
Dr. Armin Tehrany
, New York
orthopedic specialist 
specializing in knee and shoulder surgery, is happy to announce the comeback of the NBA Injury Watch. Once again the NBA Injury Watch Infographic will outline the most important and most complicated injuries of the NBA players.
"The new NBA Season began with some exciting and dramatic moments. We already have rumors about the LA Lakers guard Steve Nash retirement due to nerve/back issue. He has been battling this chronic problem for a year now. His last treatment was an epidural block which he received couple of weeks ago, but it seems that he is still seriously limited in his play." says Dr. Armin Tehrany, Assistant Clinical Professor of Orthopedic Surgery at Mount Sinai School of Medicine in Manhattan.
The two-time MVP is working hard to get back in the game this season. There are no official statements from Nash or anyone from the team that confirm the idea of Nash's retirement.
"He is a fighter and he won't give up. That's his attitude on the court and in life. But, chronic back issues might turn into serious problems. He must take a good rest after every treatment he receives. Even if the smallest sign of weakness is left ignored, it can result with fatal consequences." says. Dr. Tehrany.
The NBA Injury Watch also reports for another LA Lakers player who is ready to get back on the court. Kobe Bryant is slowly working himself into shape. Last weekend he joined his team on the practice court, where he participated in contact drills, shooting and strategy sessions. The NBA season started on October 29, 3013. Players are already working on getting the trophy in their hands with a full steam. The NBA Injury Watch will continue the tradition of releasing statistics for injured players on a weekly basis. Along with the statistics, on their official blog Manhattan Orthopedic Care will share a comprehensive analysis and expert opinion about the complexity of injuries and recovery time required. You can check out the NBA Injury Watch Infographic here. For more information about
Dr. Tehrany
and
Manhattan Orthopedic Care
, visit
https://www.mocnyc.com
.