Dr. Armin Tehrany
and the team at
Manhattan Orthopedic Care
 always provides outstanding care to patients, leaving a strong impression. As a result, patients award Dr. Tehrany and Manhattan Orthopedic Care with their loyalty when a second injury or a painful condition occurs. Marlies Migliori became our friend back in 2014 when she had an
appointment with Dr. Tehrany due to a terrible knee pain
. Since she had a meniscus surgery 11 years ago, Dr. Tehrany performed a simple
knee arthroscopy
, which revealed the need for a second
meniscus repair surgery
.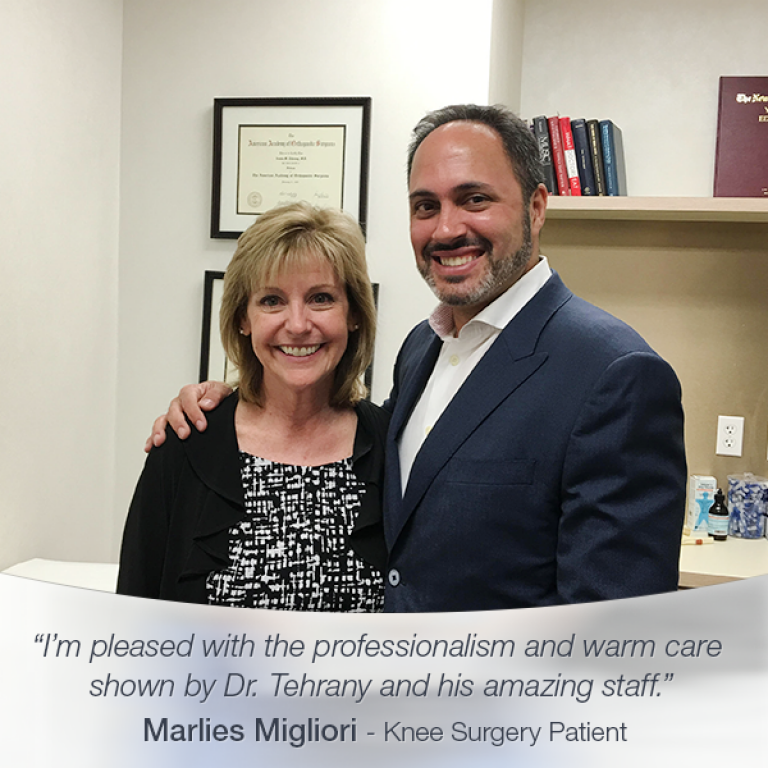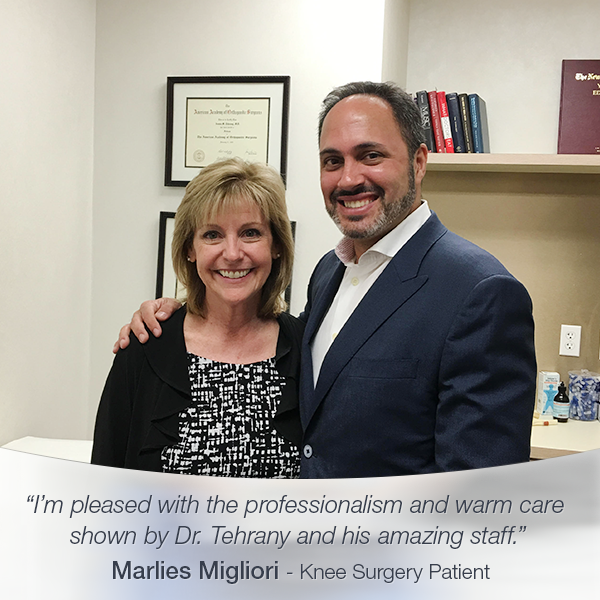 After Dr. Tehrany successfully performed the
knee surgery
and thoroughly guided Marlies through the short, yet highly beneficial recovery period, Marlies felt energized and healthy like never before. For this reason, Marlies felt confident with Dr. Tehrany to let him treat her opposite knee a few years later. Her second visit to Manhattan Orthopedic Care ended with a second knee surgery performed by Dr. Tehrany in order to treat and repair the meniscus. Once again, Dr. Tehrany utilized his top-notch skills and profound knowledge to successfully treat Marlies' knee. Impressed with the level of treatment and superb care she was provided with, Marlies wholeheartedly shared her experience with a lovely testimonial.
"I am more than pleased with the professionalism and warm care that I have received by Dr. Tehrany and his amazing staff.  I continually praise your office and refer when needed!  Thank you all for your amazing work."

Marlies Migliori
This patient was treated at the Manhattan Office.