The Best Orthopedic Questions to Ask Your Orthopedic Doctor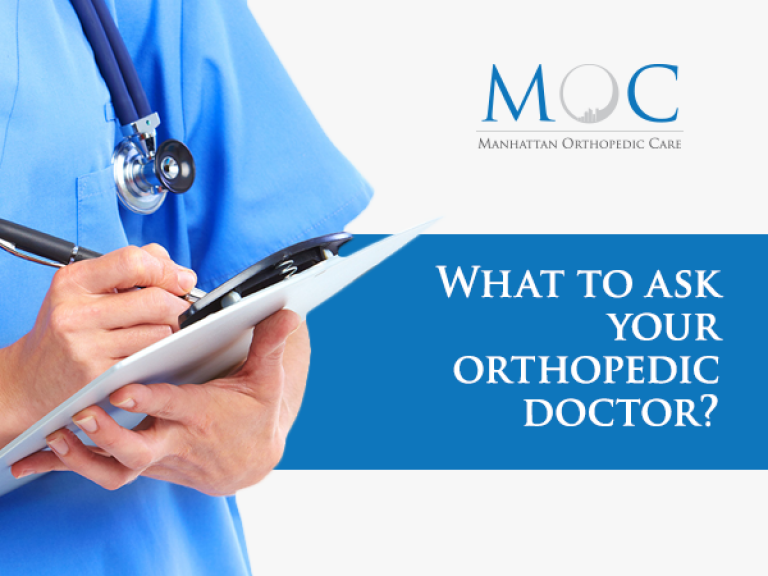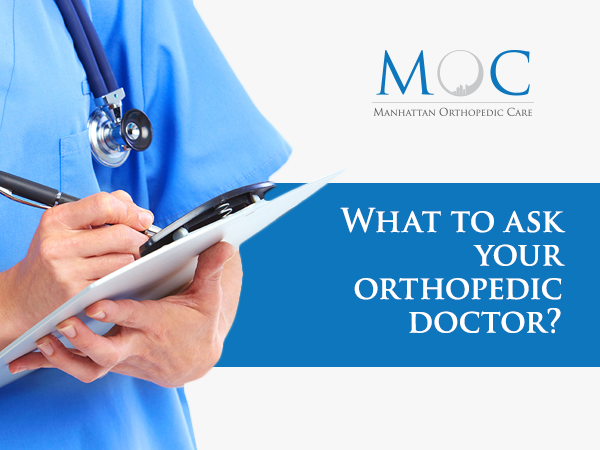 Before you decide which orthopedic surgeon to entrust with your care, do your homework. Check their professional credentials and qualifications, the number of similar operations they have performed successfully in the past, etc. You may then go to the appointment armed with questions for them to answer. Book a procedure or treatment only after you feel confident not only in their skills, but also in their history of care and genuine concern for their patients.
Are there alternative non-surgical remedies?
Be wary of doctors who will not present you with a range of non-surgical treatment options. Although there are instances when surgery is your best choice, inquire about possible alternative treatments as well. Ask about medicines, injections, assistive devices or therapy options for your condition. Weigh the pros and cons of each option carefully (including surgery) before making up your mind.
Are there any risks involved with the surgery?
No surgery, even in the hands of a seasoned, highly trained orthopedic doctor, is completely risk-free. If a doctor tells you otherwise, get a second opinion. Make sure your doctor answers any questions you have about possible risks during surgery. Additionally, he or she should also let you know how they address these complications should they occur. Here at Manhattan Orthopedic Care, our treatments are safe and effective. Rest assured that we are well prepared to deal with any situation that may arise before, during, or after surgery.
What can I expect after the surgery?
Knowing what to expect after surgery is a vital part of preparing to undergo surgery. Be sure to get a realistic idea from your orthopedic doctor of the aftermath of your surgery so you can plan ahead before you go under the knife. For example, the length of your recovery time determines when you can return to work or resume your normal activities. Or, if you have to deal with pain after the procedure, you may require additional help at home until you can manage the pain well enough to be on your own.
How long will the benefits of surgery last?
Whether you're undergoing reconstructive surgery or getting prosthesis, find out how long the results of your treatment are expected to last. If another surgery or a replacement will be required in a few years' time, are you willing to go through a second operation? If not, ask your orthopedic doctor for more long-term options. Additionally, make sure the procedure or product matches your lifestyle. The surgical and rehabilitative needs of a professional athlete or an extreme sports enthusiast differ significantly from that of a sedentary person. Knowing when to see an orthopedic surgeon can be crucial to your treatment and recovery. Bring your concerns to us. You can rely on our expertise and experience in this field to help you make the decision that's right for you. We welcome any orthopedic questions you may have and promise to answer them as fully and honestly as possible. We'll make sure your experience with us is professional, efficient and pleasant from the moment you come through our doors to the time you leave.