UConn's Briana Banks Out For Season With ACL Tear
anterior cruciate ligament tear (ACL tear)
in her right leg. She injured herself in the first half of a NCAA college basketball game against St. John's. She is the seventh UConn's player this season to miss a game due to injury or illness. The MRI scan showed that she will need a surgery to repair the damage. But,
Manhattan Orthopaedic Care's physician Dr. Armin Tehrany
says that she will come back stronger after the rehabilitation. The optimism comes from the high success rates from surgeries.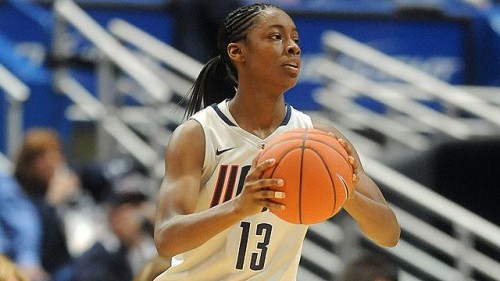 (Image courtesy of NCAA.com)
"So many ACL tears in these poor kids. It is a good thing that the success rates from ACL tear surgery have become so high. It is a long rehab process, though. The best thing to do is prevent them from happening in the first place! That is not easy, but some athletes might need a procedure to protect them from the tear. I call it a prophylactic notchplasty.", said Dr. Tehrany.
Banks was praised for her recent game, in which she showed huge progress. So it is unfortunate to see her miss the season, said UConn junior Stefanie Dolson for
CTpost.com
.
"It's hard for someone like Bri, who's just stayed so positive all year, getting better in the off-season and preseason and really working on her game and wanting to be a part of this team and really helping us to win every game. It's hard to see it happen to someone who works as hard as she does. And just the timing, it's tough."